Enjoy this exclusive and surprising journey around wine.
Do you want to be part of the exclusive experiences to delve into the culture, nature, gastronomy and wine in Extremadura?
We invite you to participate in this exciting journey into the world of wine and the most authentic wine tourism, accompanied by a renowned professional sommelier, who will guide you and show you the benefits of a route where you will discover some of the most beautiful and historic cities of Extremadura and the most surprising corners of the Ribera del Guadiana.
Bring out the discoverer that you carry inside and join this experience that will put your senses to the test.
Because Extremadura is also wine and… much more!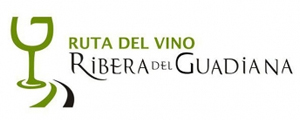 Now is the time to enjoy the Entre Vinos experiences.
Between laughter and wine

Almendralejo Wine Tour

Cavatour Almendralejo

Extremadura Wine Tour
Book now the Experience you want
We put the passion and commitment so that you can enjoy the best experiences, get to know each one of them and do not hesitate to ask us if you have any questions, contact us, we are always here to help you.