THE EXPERIENCE
of GETTING TO KNOW wine and its complements
DISCOVER
what we can do por you
WE CHOOSE
the best BRANDS for our Tastings
DISCOVER THE EXPERIENCES WITH CATA CON CATI
Cata con Cati is a company created to offer activities related to the wine world through the promotion of wineries, wine tasting , food, culture , … We offer all kinds of solutions for their needs and also invite you to participate in any of the activities we schedule regularly. We are located in Ribera del Fresno from where we offer our services.
Alternative Tourist Activities Company OA-BA-0046
My name is Catalina Bustillo and I consider myself a winelover. My career has always been developed within the wine sector. At the beginning , I worked for several Extremadura wineries in their commercial departments , promoting our wines, regional , national and international level. In 2012, I became a certified Sommelier by the Chamber of Commerce of Madrid and learnt by the hand of some of the best teachers nationwide. Since then, I have decided it was the right moment to create and develop my own project.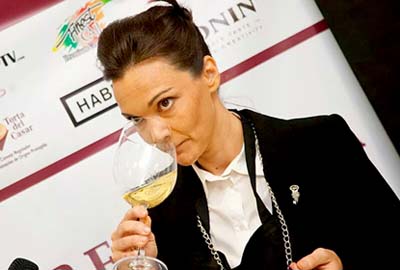 Cata con Cati was born in 2013 with the intention of promoting first-quality tourism in Extremadura and knowledge about wine, in a fun and close way.
Get to know Enotourism with Cata con Cati through the video of the Extremadura channel